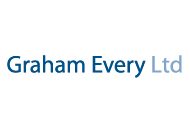 Graham specialises in large volume conversion of data in many formats to XML. Find out more about what he has to offer.
•Word to XML Conversion
•XML to XML Conversion
•InDesign to XML Conversion
•SGML to XML Conversion
•Other Formats to XML Conversion
•Legacy Format to XML Conversion
•Business Benefits of XML Conversion
Graham Every provides large volume, automated XML text conversion services to businesses and organisations worldwide.
He has specialised in automated data conversion for over 20 years. In that time he has worked with a wide variety of DTDs and schemas, including those that conform to S1000D requirements. His experience in this sector covers:
• converting Word files to S1000D-conformant XML files
• transforming XML files that conform to legacy versions of S1000D to later versions and vice versa.
The nature of the data involved in the work means that Graham has signed the Official Secrets Act in the UK and can offer the assurance of absolute confidentiality of information.
Graham prides himself on offering a value-added service and developing practical solutions that work in the real world.
Categories

:
Configuration Management
Industry Performance Metrics
Maintenance Planning
Types

:
Consulting Services
Data Conversion
Training