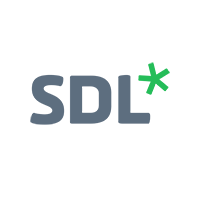 SDL: Powering Results for Leaders in Aerospace and Defense 
To support the delivery, training, maintenance, repair and effective operation of complex systems, SDL's defense and aerospace customers deploy SDL's proven solution suite to realize the most cost-effective and user-friendly S1000D technical data creation, management and delivery solution in the industry. SDL customers have achieved up to 60% overall program cost savings when compared to their legacy production operation costs. SDL's S1000D customers easily manage reusable content, create automated workflows to promote increased content consistency and quality, as well as more efficient production practices. To best support the end user, SDL delivers an interactive and feature rich user experience as well as the most S1000D standard compliant IETP available in the industry. 
Companies, groups, or programs use SDL's structured content technologies software to build a solid foundation for their S1000D data creation, management, sustainment and delivery capabilities. Each SDL application plays an important role in the mission critical electronic content management and publishing operations needed to meet today's complex and mission critical program requirements. 
SDL customers range from original equipment manufacturers to end user system support personnel that create, manage, and deliver content. SDL technologies support a significant numbers of users, provide unparalleled throughput, and offer the most proven S1000D production solution that ensures compliance with the S1000D data standard. 
SDL's solutions provide significant ROI by enabling organizations to accomplish the following:
• Produce more, and better, final product – data, documents, and other deliverables
• Deliver final products in an automated manner
• Better service customers and end users of the data
• Add efficiencies to the creation and delivery process
• Significantly reduce the time needed to create and produce a new collection of mission critical data 
For additional information please visit: http://www.sdl.com/aerospace-solutions.