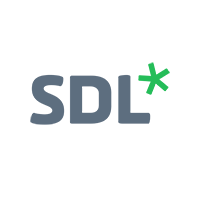 SDL Contenta S1000D is a Common Source Database (CSDB) that increases the productivity of technical authors, editors and publishers across the content lifecycle.  Contenta makes it easy to create, edit, manage, publish and deliver high-quality, mission-critical tech data for complex systems faster. 
Its object-oriented architecture lets users take advantage of key S1000D features, such as content reuse, and it provides greater content accuracy with lower production, maintenance and sustainment costs. 
Contenta enables simultaneous publishing of IETMs/IETPs and PDF publications leveraging the SDL Contenta Publishing Suite companion products SDL LiveContent S1000D and SDL XPP. Although SDL Contenta S1000D is a key component of the SDL Contenta Publishing Suite it can also be purchased individually as a CSDB that readily integrates into your existing tech data environment. 
Focus on quality up front 
SDL Contenta S1000D enables writers to easily produce mission-critical content with unprecedented levels of efficiency, accuracy and compliance. This increase in quality content leads to fewer editorial cycles and faster delivery of accurate content to the field. 
Common Source Data Base (CSDB) flexibility 
Store structured or unstructured data; database includes preconfigured objects, roles, hierarchical views and automated workflow.  
Contenta S1000D provides the ability to manage multiple S1000D Issues in the same CSDB and even within the same publication/IETM deliverable. 
Comprehensive S1000D tool set 
Out-of-the-box tools for importing, creating, editing, validating, managing, referencing, reporting, assembling, exporting, publishing and delivering S1000D data types including DMs, PMs, DMRLs, and DDNs. 
S1000D program startup tools will help you build a proper foundation for your technical data project as it leads you through each step of the process and lets users automate specific tasks to eliminate manual errors.  
Simplified user interface 
Role-based user access and intuitive user interfaces provide ease of use for editors, management and publishers. 
Robust API 
Contenta provides a robust, documented RESTful Web Services API that provides easy integration with logistics support analysis (LSA), learning and training, maintenance management systems or other product lifecycle applications. 
Categories

:
Configuration Management
Electronic Regulatory Documentation
Flight Operations
Initial Provisioning
Maintenance Planning
Maintenance Procedures
Reliability – Aircraft/Engine/Component
Repair Planning/Order Management
Service Bulletins
Warranty Claims Management
Types

:
Consulting Services
Content Authoring/Management
Software
System Development
Training