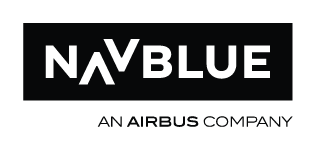 NAVBLUE is a wholly owned subsidiary of Airbus providing a new generation of digital, user-friendly Flight Operations and Air Traffic Management solutions.   Combining the best of both worlds, it is fuelled by the agility of Navtech and the pioneering spirit of Airbus.  
The NAVBLUE solutions and services, however, are not just limited to Airbus aircraft, but are also for mixed fleets and support both civil and military environments, on the ground or on board any aircraft. 
The company's offering is clustered around three pillars: "Data+" , best-in-class aerodata products giving customers access to the right data at the right time, in the right format and in the right place; "N-Software Services", tailored software services enabling customers to enhance their operations through unique software solutions; and "Bespoke Solutions by NAVBLUE", optimizing the overall air traffic management ecosystem by providing products and services around safety, compliance and performance monitoring.