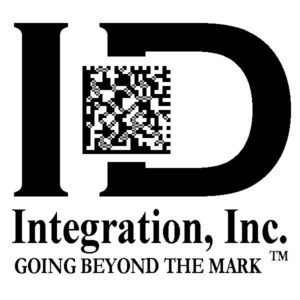 ID Integration, Inc. is a Service Disabled Veteran Owned Small Business (SDVOSB) systems integrator with over 18 years of experience in developing RFID and Barcode solutions in compliance with ATA SPEC2000.
• ID Integration was involved in the development of the SPEC2000 Chapter 9 (Automated Identification and Data Capture) policy.  All the solutions we propose meet the SPEC2000 requirements.  We have integrated hardware/software solutions that integrate the RFID, marking, reading and verification equipment to your ERP/MES automated information systems (AIS) through your network or through web based applications.
• RFID – ID Integration offers turnkey high memory and low memory aerospace rated RFID solutions.  High memory RFID tags compliant with the Airbus A350 XWB requirements as well as RFID readers and tracking software are part of our solution set.
• BARCODING – We integrate marking, reading and verification systems to permanently mark legacy and new parts with machine readable SPEC2000 compliant barcodes.
• NAMEPLATES – ID Integration also offers SPEC2000 compliant nameplates and labels in quantities of 1-10,000 through our affiliate company, Jet City Laser, Inc., a Service Disabled Veteran Owned Small Business (SDVOSB).  Each label or nameplate is shipped with a Certificate of Conformance and quality report that documents that each label/nameplate meets the SPEC2000 quality and data requirements.  Jet City Laser is certified to AS9100C and ISO 9001:2008.  Additional information and pricing is available on the Jet City Laser website –
www.UID2go.com
• DIRECT PART MARKING (DPM) – Jet City Laser can apply SPEC2000 Direct Part Markings onto aerospace components.
• IUID- In compliance with the Department of Defense IUID mandate and MIL-STD-130N, ID Integration provides a full range of IUID system solutions.  IUID Data Matrix Direct Part Marking, verifying and reading turnkey systems have been provided to hundreds of Department of Defense suppliers and to military maintenance depots.
• ID Integration also sells and integrates a full range of imagers/scanners and verification systems.  We offer products from manufacturers including Cognex, Microscan, Webscan, Symbol, HHP, InData Systems and Intermec.  ID Integration also sells and integrates a complete line of Direct Part Marking equipment including, laser, dot peen, ink jet, ink stencil and chemical etch marking systems. We recommend the product that best fits your application and budget and we guarantee that all our systems meet the SPEC2000 requirements. ID Integration also offers SPEC2000 Needs Assessment services – a detailed spec sheet on our services is available on our website at
www.id-integration.com
ID Integration is not exclusive to any equipment or software manufacturer.  We strive to offer our customers the best turnkey solution to meet their particular needs.  ID Integration helps its customers avoid pitfalls and problems because of our 18 years of experience and daily work on SPEC2000 solutions.  We are pleased that airlines and aerospace suppliers throughout the world recognize the excellence and leadership that ID Integration brings to the challenge of SPEC2000 and IUID compliance.