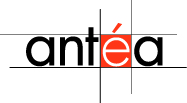 Leonardo S1000D & Leonardo ATA
Leonardo S1000D and Leonardo ATA empower Arbortext IsoDraw®, the world's leading technical illustration software with an easy-to-use and powerful set of functions that facilitate and control the production of 2D technical illustrations in accordance with the S1000D & ATA iSpec 2200 standards.
Leonardo S1000D and Leonardo ATA help the technical illustration team to deliver standards compliant data faster and more easily by speeding up common tasks and ensuring the illustrations' compliance with the standards. The resulting efficiencies drive documentation quality, shorter production and revision cycles as well as cost reductions.