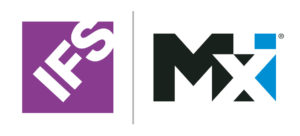 IFS is a globally recognized provider of both enterprise-wide solutions and best-of-breed point software products designed specifically for the global aviation & defense (A&D) markets, including commercial aviation and military operators, A&D manufacturers, in-service support and third-party Maintenance, Repair and Overhaul (MRO) providers.
IFS's solutions support project and program-centric manufacturing for the A&D industry; a complete spectrum of mission-critical maintenance management capabilities for sea, land and air assets, from heavy, complex, and component MRO, to line maintenance or at-platform/asset support; as well as solutions to support all types of procurement models from traditional to various performance-based logistics (PBL) relationships.
IFS's innovative enterprise solutions are designed for the regulated A&D industry and markets where manufacturing, MRO, project and service functionality are business- and operationally-critical whilst also supporting global, core enterprise capabilities for managing finance, inventory and human resources. With flexible, modular and enterprise breadth, IFS solutions empower A&D organizations with the ability to quickly adapt and manage change whilst also delivering bottom-line value, increasing efficiencies and cost savings, and safeguarding compliance.
IFS customers include BAE Systems, Lockheed Martin, General Dynamics, SAAB, GE Aviation, Pratt & Whitney, HAL, Emirates, LATAM, Qantas, China Airlines, Air France-KLM, and Southwest Airlines.